Dear Kindergarten families,
This week, we began learning the story of Joseph in Parashat Vayeshev. The song in the Shabbat 7 is an excerpt from a Hebrew musical. You can find the whole play here:
We would like to wish you all a wonderful Chanukah break. We will miss those sweet faces and look forward to many new learning adventures in 2020!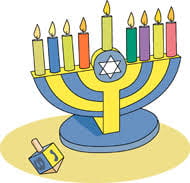 Thank you so much for your generous and thoughtful gifts.
Stay warm!!!
The Kindergarten Team