October 12, 2021 was #GlobalMakerDay and the Kindergarten kids certainly rose to the challenge!!
After listening to a Virtual Storytime with Miss Brigitte, who read "Be a Maker" by Katey Howes, we investigated different types of ramps based on one of the many challenges provided…. What ramps are on our playground? What ramps do we use everyday? Why do we need ramps?  Then the kids were asked to make their own ramp using a variety of recycled materials.  The innovation and imagination in our classroom was astounding!!!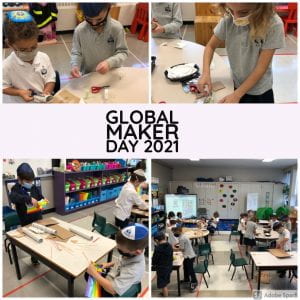 In the afternoon, we shifted our Maker mindset to the Parashat Hashavuah we read last week: Noah's Ark.  Using only tin foil, the kids were asked to make an ark that could hold small toy animals and stay afloat.  We then tested each ark to see how many animals they could hold without sinking…. Believe it or not, Levi's ark held a record 49 toy animals!!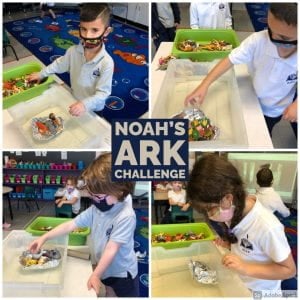 What an inspiring, incredible day!!