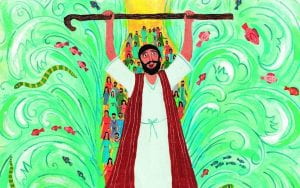 Dear Parents,
This year KA will be having a Model Seder on Tuesday, March 23rd, and KB on Wednesday, March 24th. We will begin in the morning during our Judaics class. As it is a special event, students are welcome to come dressed up. 
For the day of our Model Seder each student is asked to bring the following items (in addition to a regular snack/lunch):
1 hard-boiled egg (

peeled

and wrapped please) 

1 or 2 small celery sticks

1 leaf of romaine lettuce
The remainder of the Seder ingredients, such as egg matzah, horseradish, NUT FREE charoset, and grape juice, will be provided.
*Should you have any concerns regarding food allergies, please provide your child with his/her own food.
Wishing you all a Chag Pesach Sameach! 
The Kindergarten Team.