This school year has begun well, but it is unlike any other year!!  While the kids in K are getting used to new routines within the school, they are also learning how to be Germ Busters!!  Both groups spent time learning how to properly wash their hands to make sure they are keeping the germs away…. we even did a special experiment with Glo Germ Gel and a black light to see if they were scrubbing hard enough!!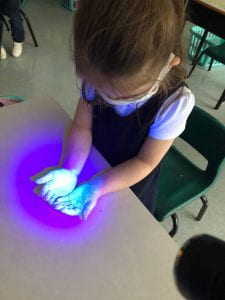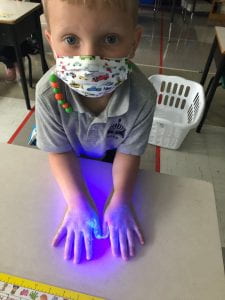 The kids also had the chance to scrub away germs in a fun sensory activity!!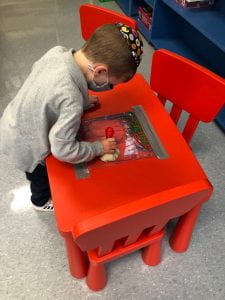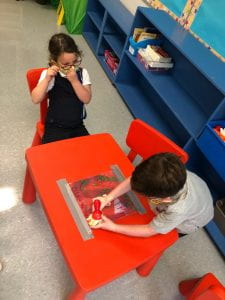 Each and every child has done such a good job wearing their masks at school!! We know it's hard (it's hard for the teachers, too!), but they know that they are being helpers to everyone by keeping them on!!
Here are our new class cheers:
Hooray! KA! We wore our masks all day!
Yippee! KB! I kept my mask on me!