You thought you were done hearing from me, didn't you?? Here's one last post before I sign off for the summer…
When you receive your child's report card, you may notice some suggestions and next steps to ensure your child is prepared for the start of Grade 1 in September.  I've collected some ideas and resources that you and your child can access through the summer to avoid the "summer slide".  All of these are absolutely optional, but they are here should you wish to use them.
My Summer Workbook – a collection of review worksheets for rainy days.
LITERACY
OJCS Summer Reading Challenge
Brigitte, our wonderful librarian, has created this amazing reading challenge that even SKs can participate in with their families.  Please review the document below for all of the information about which books to read and how to win your prize in September.
Clear the Board – Summer Edition: Uses this fun bingo board to read in a variety of ways throughout the summer.
Teach Your Monster to Read  
This app is available for purchase on the App store ($6.99), and you can also download a desktop version that is free, though there may be some differences in the program.  We used this app in class and the kids absolutely love it!!  It covers everything from letters and their sounds to reading full sentences and short stories.
Kids Learn! Sight Words  
This app is designed for iPads and is available for free on the App store, though there are additions available for purchase.  It combines fluency, vocabulary, spelling, and comprehension practice with entertaining, engaging graphics in a fun learning format.
Spelling Games for Kids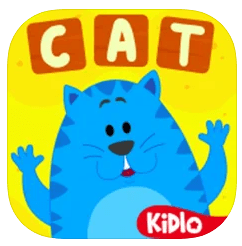 This app is designed for iPads or iPhones and is available for free in the App store.  It helps to hone your child's spelling skills through a variety of games that feature over 900 words.
MATH
IXL – You can go back to this blog post in case your child has not already been accessing IXL at home.  They can continue working through the Teacher Suggested Skills or they can access the Diagnostic Arena to tailor activities to their skill level.  As a reminder, here is how to login:
https://ca.ixl.com/signin/ojcs
Username: [firstnamelastname] – all lowercase, no spaces (ie. andreablack)
Password: math123
MathGames.com  – This site has a lot of free options without having to sign up (though that could be an option as well) that can be divided up by grade level or by skills.
Check out Mrs. Cleveland's amazing Mindful Math Resource page for more ideas and activities (please double-check the grade level as this page includes resources for K-8).
SCIENCE
20 Outdoor Science Experiments – Turn your backyard into a Science lab with some of these ideas.
After building bird's nests with Let's Talk Science, there may be some budding ornithologists out there…. Your child can document the different birds they find in this printable Bird Book.
Find and draw all of the beautiful plants you find this summer in this Plant Observation Journal.
HEBREW
My Jewish Games.com has some fun free games to practice vocabulary.
Here is a Padlet that has a variety of Hebrew stories that kids can listen to and if you can read Hebrew, there are some activity suggestions under each story as well.
Practice Hebrew vocabulary and listen/watch short stories found at this Learning Channel for Kids playlist.
HAVE THE BEST SUMMER AND HAPPY REVIEWING!!!