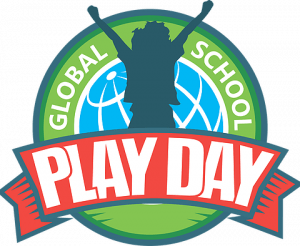 Tomorrow is Global School Play Day that our class will be a part of.  If you have any board games or items you think can be incorporated into our day, you are welcome to send them to school tomorrow. Unstructured play helps children develop 21st century skills.
In a world where education places emphasis on "academics" why would a school dedicate a certain amount of the day to play? There are many good, solid reasons:
Boosts Creativity — When children create make-believe games, they use their imaginations and develop abstract thinking.
Teaches Social Skills — Playing together, children learn how to get along with others. They develop empathy while learning to negotiate and compromise.
Develops Critical Thinking Skills — During unstructured play, children take risks, make mistakes, and learn important problem-solving skills.
Promotes Emotional Health — Free play reduces anxiety and stress in children, allows them to sleep better, and improves overall emotional health.
Fosters Independence — Children learn to make decisions, follow their own interests, and gain self-confidence.
Improves Physical Fitness — Playing actively helps children improve gross motor skills and build healthy bodies.
Thanks for your support in helping make this Day a Great One!
*On another Fun Day Note… please send in your permission slips for Winter Fun Day by Tomorrow if you haven't already. They were sent home electronically. 
The K Team