It must be the end of the year, because Kindergarten students have finished learning the Alef-Bet and their sounds. Now we are ready for more! As a fun teaser for next year, we started learning the Hebrew vowels (nikkudot), beginning with Kamatz  ַָ, Patach ַ , Cheereek ִ , Tzehreh ֵ , and Segol ֶ 
We practiced each letter with the nikkudot, made nonsense words to read, and even read some real words.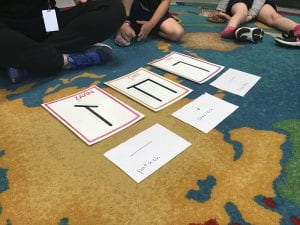 Then…we read a book.
All I can say is WOW! They are ready for Kita Alef!!!